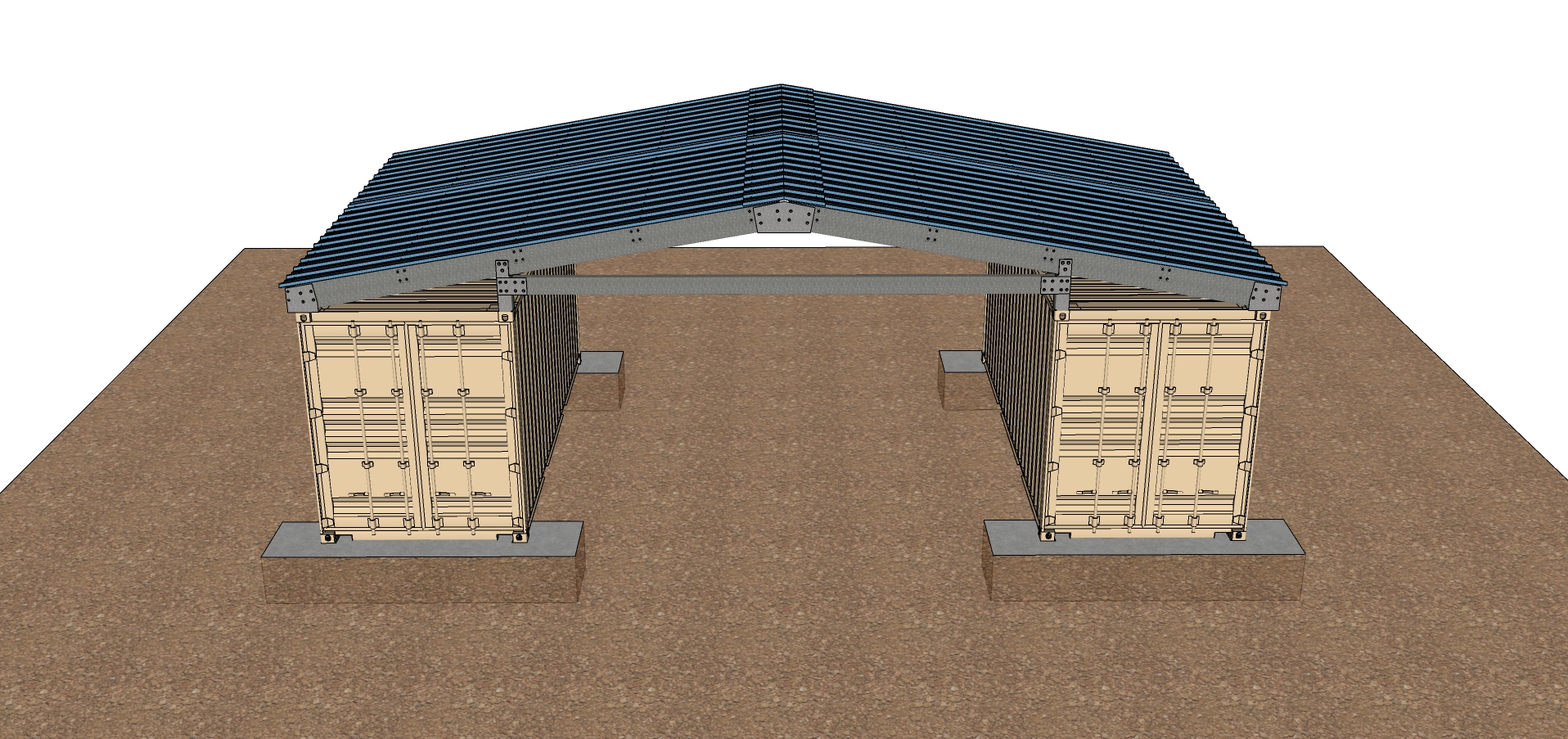 CHICAGO (PRWEB) JANUARY 09, 2020
As hurricane season makes its impact across the globe, Shield Roof Solutions has launched a new design that is rated to withstand hurricane force winds. Known for its durable and customizable roof kits, Shield Roof Solutions is dedicated to offering all-weather protection with a 20-year guarantee.
The just-released GB36HZ model complements the company's Gable line of roofing kits, with a gable-shaped roof like a typical house and an outside mount that covers the space between containers as well as the containers themselves. The new model provides 20 feet of covered space between two containers with a 36-foot overall span that is 20 feet in length.
"As we watch more and more severe weather reports close to home and around the world, we are aware of the importance of durable shelter and protection, just one of the reasons we are so pleased to introduce this new model that is designed to withstand hurricanes," said Marc Niemann, GM of Shield Roof Solutions. "This portable solution will make it easier and safer for our customers to provide shelter and storage for people, materials and equipment."
Designed with convenience in mind, Shield Roof Solutions' kits can be disassembled, moved and reassembled with ease. The new model has been rated for winds up to 182 miles per hour and can be ordered at http://shieldup.co. All products are made in the USA with all-American galvanized steel.
"Everything we offer is created with durability and usefulness in mind, and we are proud to deliver the highest-quality roof on the market for outdoor shelters," Niemann added. "Our new GB36HZ model will be perfect for customers who live in areas that experience severe weather events."