Together, these partnerships form a robust ecosystem that allows us to offer a comprehensive range of marine products, including marine equipment, anchors, and storage solutions. This alliance reflects our commitment to meeting the diverse needs of our clients and providing them with a seamless and efficient experience.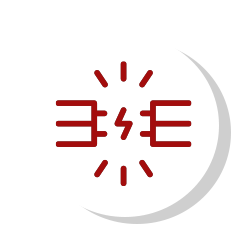 Industrial, Assembly, Builder, Container and Solar Industries
Trusted by Industry Leaders
Pacific marine & industrial
At Pacific Marine & Industrial, they prioritize manufacturing and distributing the highest quality marine and industrial products. Their extensive experience in the industry has honed our expertise and solidified our reputation for delivering exceptional solutions. With an unwavering commitment to quality assurance, we ensure that every product bearing our name meets and exceeds the most stringent standards.
They understand the importance of building strong and lasting partnerships. When you choose Pacific Marine & Industrial & Shield as your trusted partner, you gain access to our unparalleled expertise, exceptional products, and dedicated customer service. Our team of professionals is committed to understanding your unique challenges and delivering tailored solutions that drive your success.
MILSPEC ANCHORS
At MSA Industries, they value the relationships have built with our customers. They go above and beyond to foster long-term partnerships based on trust and mutual success. Their commitment to your business ventures extends beyond product delivery – they provide unwavering support to help you achieve your goals, knowing that our reliable products stand behind you every step of the way.
Our range of premium Ground Anchors and Earth Anchors serves a wide array of industries and applications. From military and commercial projects to shelter-building applications and residential needs, we have the perfect anchoring solution for you. Our dedicated research labs are continuously developing new and innovative products to keep pace with the evolving requirements of our valued customers. If you can't find what you need, our team is always ready to customize products to your exact specifications.
Your Steel Storage
At Your Steel Storage, we pride ourselves on being a reliable and trustworthy business partner, working hand in hand with Shield to provide you with an exceptional shopping experience. Our commitment to effective communication sets us apart from the competition. From the moment you engage with us, our dedicated internal sales representatives will go above and beyond to assist you. They will take the time to educate you on various aspects such as sizes, quality options, drop site preparation, and the delivery process. No question is too big or small for our team; they are always ready to provide thorough answers.
When it comes to the actual delivery process, you can rest assured that we have it covered. Our skilled driver, equipped with specialized equipment, will carefully drop a 20′ or 40′ shipping container on your property, ensuring a smooth and hassle-free experience.
Shield Roof Solutions
Discover the remarkable features of our cutting-edge PODROOF® kits, meticulously crafted with longevity and functionality at the forefront. We take great pride in delivering the utmost quality roof solution, enabling you to create an exceptional outdoor shelter. These kits are truly unparalleled, offering affordability, ease of assembly, and unmatched versatility.
Whether you seek a permanent or temporary structure, our PODROOF® kits excel in adaptability and portability. Effortlessly transform them into a secure storage facility or a productive work environment, providing optimal protection against the elements. Experience the epitome of durability and usefulness with our extraordinary PODROOF® kits.
We Offer Customization – If you have a request we will source with top industry leaders.
GET A FREEE QUOTE
Get a personalized quote that meets your exact needs by simply filling out our form.
Non-Profits We Partner With